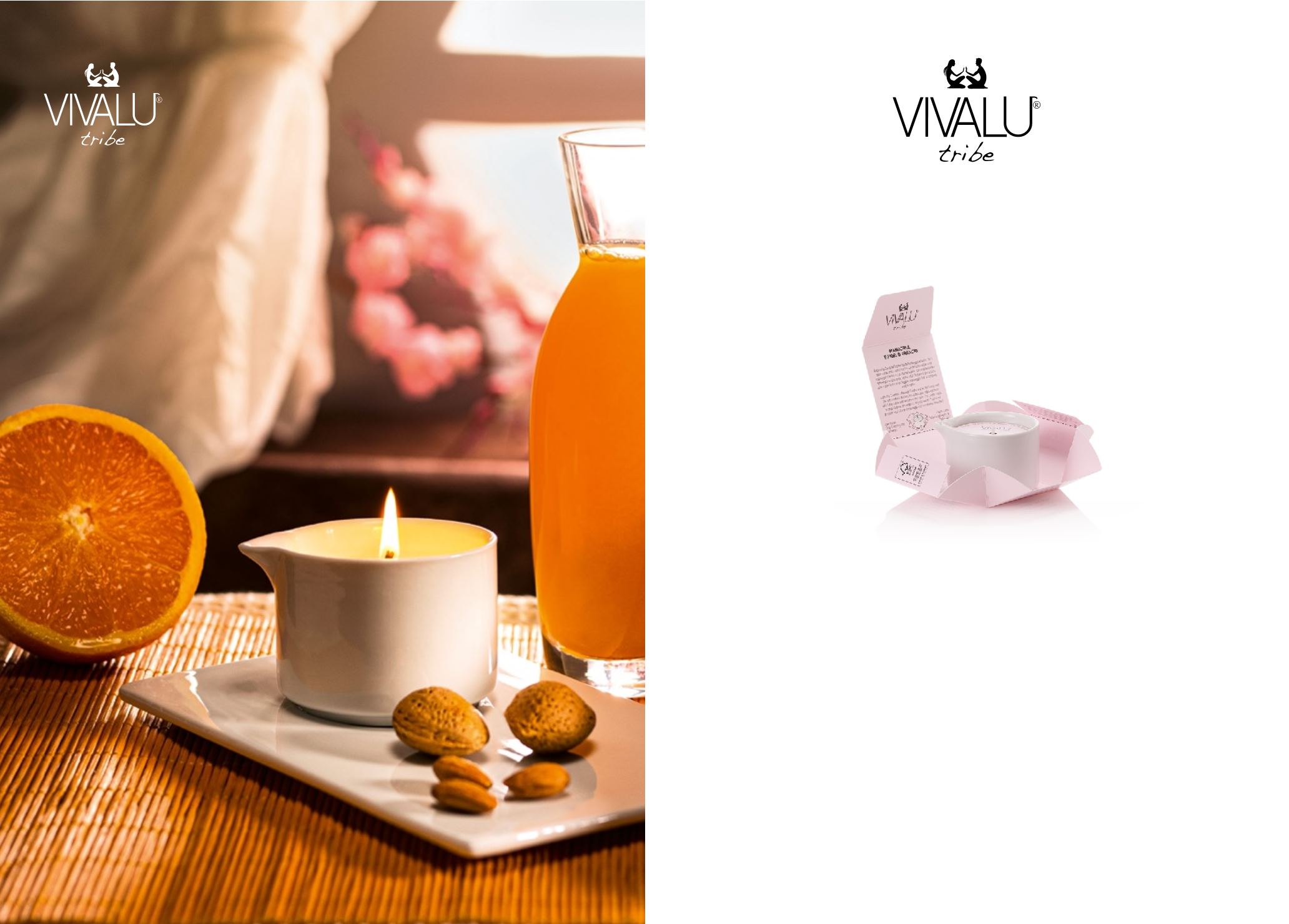 UVA
CANDELA VEGETALE
grapes
FICOD' INDIA
ANDELA VEGETALE
prickly pear
CILIEGIA
ANDELA VEGETALE
cherry
FRUTTIDIBOSCO
CANDELA VEGETALE
berries
21
20
42
hrs
approx.
42
hrs
approx.
42
hrs
approx.
42
hrs
approx.
SF250CIG
GRAND SOUFFLE CILIEGIA VEGETABLE CANDLE
diam 100x65mm - display 3pcs
SF250FBO
GRAND SOUFFLE FRUTTI DI BOSCO VEGETABLE
CANDLE - diam 100x65mm - display 3pcs
SF250UVA
GRAND SOUFFLE UVA VEGETABLE CANDLE
diam 100x65mm - display 3pcs
THE CANDLEMAKER TIPS: For a better use, light the candle for 3-4
hours at time. Always trimm the wick at 6mm (¼ inch) before lighting.
Do not blow to extinguish the flame. Dip the wick into melted the wax
then stand it up: you will avoid smoke and smell, and the wick will be
waxed and ready for a new lighting.
GRAND SOUFFLE' are
handpoured candles made
of vegetal waxes and
botanical fragrances.
When the candle is
lighted, the natural wax
blend with the exclusive
rape wax, allows the
best temperature for the
fragrance evaporation,
ensuring a great
performance and diffusion
of perfume in the room.
In addition to the pleasure
of scent, these candles,
result of Lumen aromatic
research, are excellent
"OdorEaters" able to cover
the unwelcome odors of
the house and especially of
cooking.
I CONSIGLI DEL CERAIO: Per un migliore uso della candela,
accendere per non piu' di 3-4 ore a volta. Accorciare a 6mm lo
stoppino prima di ogni accensione. Non soffiare per spegnere
la candela. Spegnere immergendo lo stoppino nella cera fusa poi
risollevarlo. Eviterete fumo e odore e lo stoppino sarà pronto
per una nuova accensione. Seguire sempre le istruzioni e i
pittogrammi riportati sull'etichetta della candela.
I GRAND SOUFFLE'
sono candele artigianali
a base di cere vegetali e
fragranze botaniche.
A candela accesa, la
miscela di cere naturali
con l'esclusiva cera di
colza, garantisce la
migliore temperatura
di evaporazione della
fragranza assicurando
una maggiore resa e
diffusione del profumo
nell'ambiente.
Oltre al piacere del
profumo, queste
candele, frutto della
ricerca aromacologica
Lumen, sono ottimi
"Mangiaodori" in grado
di coprire gli sgraditi
odori di casa ed in
particolare della
cucina.
SF250FIN
GRAND SOUFFLE FICO D'INDIA VEGETABLE
CANDLE - diam 100x65mm - display 3pcs